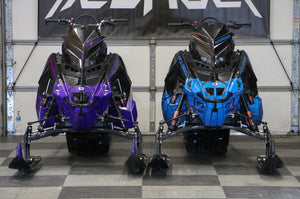 More snow clearance, lighter feel
dont see your sled in the options above?
FIND YOUR MODEL IN THE SIDEBAR MENU
Are you ready for WINTER? Whether you are looking to reinforce and repair your sled - or you want to increase your snowmobile's performance and handling to step it up this season - we have the parts you're looking for.
PERFORMANCE
SOLUTIONS
We've been going since 2005.
Everything we make is engineered, manufactured, and mountain proven in the USA.
About Us